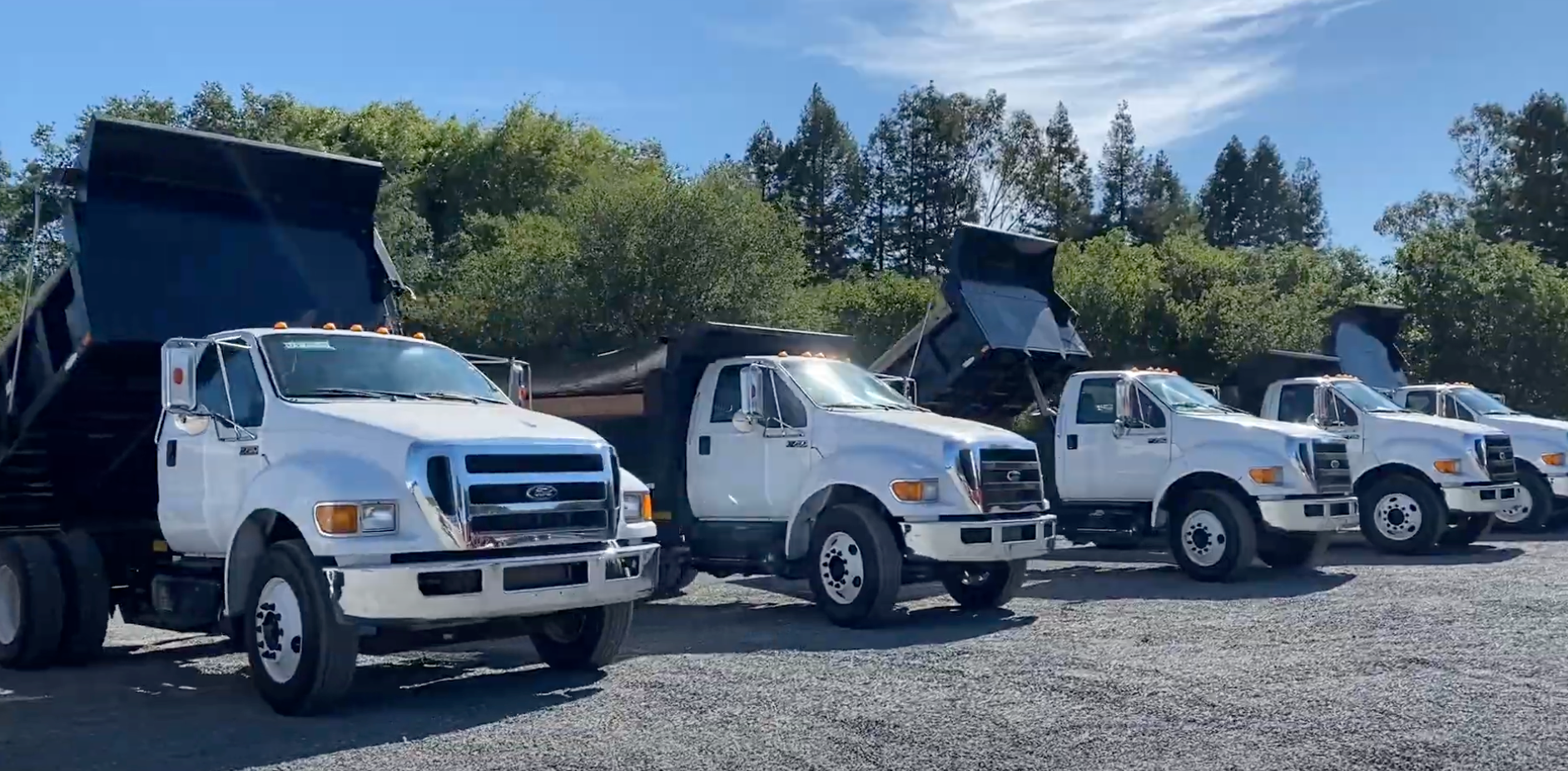 There are many reasons to consider purchasing a pre-owned dump truck, but first and foremost, it must make business sense. Before beginning your search for buying a used dump truck, have you explored all your options? Like purchasing new.
While it's unusual to start an article about purchasing a used dump truck by asking whether you have thought about purchasing a new one, it is an important topic to address.
Purchasing A New Vocational Dump Truck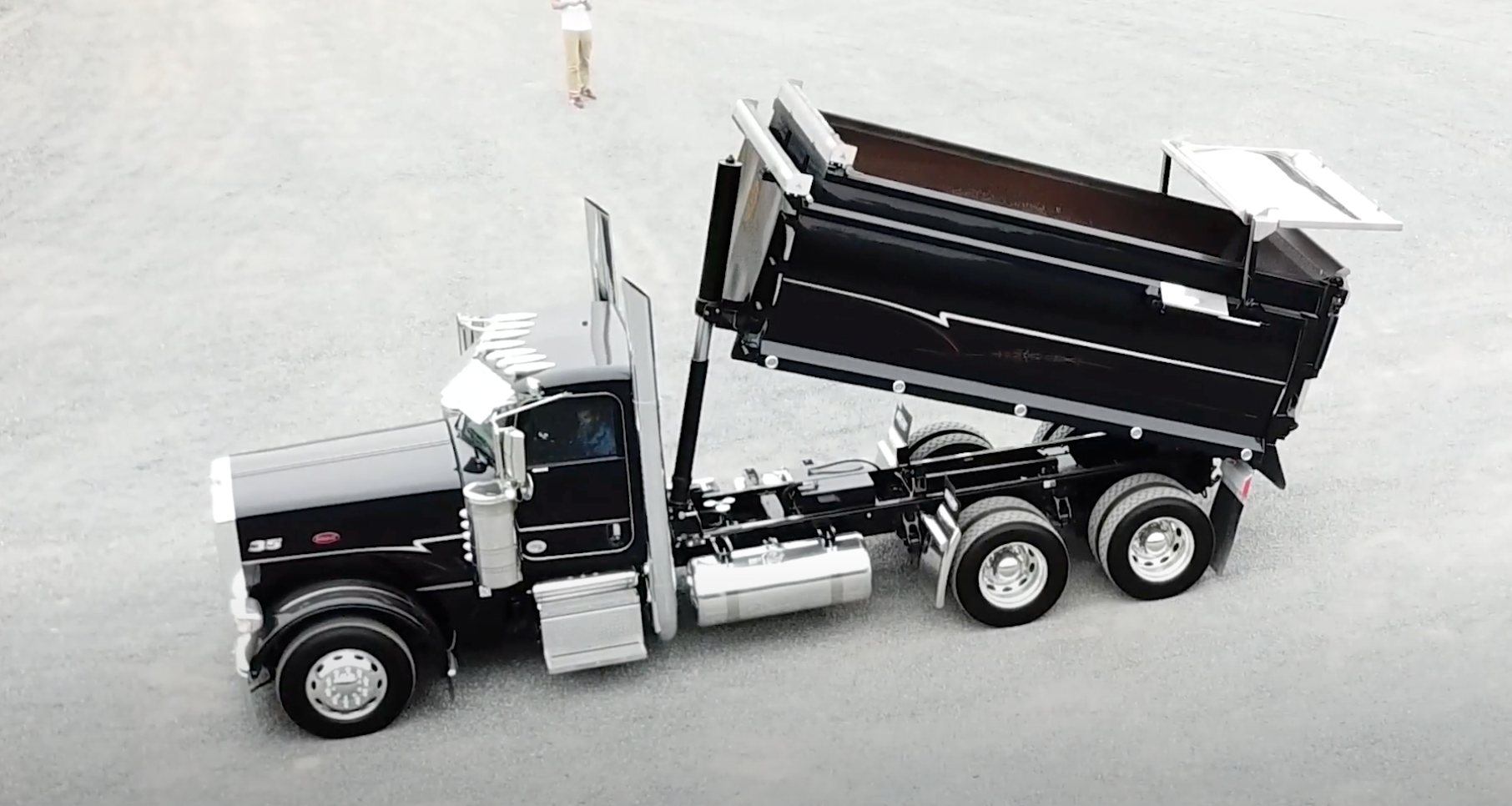 Commercial dump truck service companies use dump trucks with specific hard-to-find specifications. While a low-maintenance dump truck doesn't exist, whether you purchase new or used, there are many advantages to purchasing new.
Pros
You Get Exactly What You Need – Whether it comes to the box or engine choices, buying new allows for a wide variety of build options for vocational dump trucks.
Reliability – Fewer chances for unforeseen repairs.
Warranty – While your new truck should be reliable, a long time factory warranty and the ability to buy an extended warranty are nice options.
Long-Term Costs – Over a long period of time, it may be more cost-effective than purchasing used.
Depreciation – Most dump trucks are a 10-year depreciation asset due to their limited use and lots of wait time on short hauls.
Cons
Purchase Price – The purchase price may be so high, you may not be able to get a loan, put enough cash down, or afford the payments.
The Wait – Your new truck won't help you today if it doesn't arrive for 12 months or longer.
Fees & Taxes – Before you buy new make sure you account for the fees. They can be shockingly high.
Purchasing A Used Dump Truck
There are many excellent reasons for buying a pre-owned dump truck.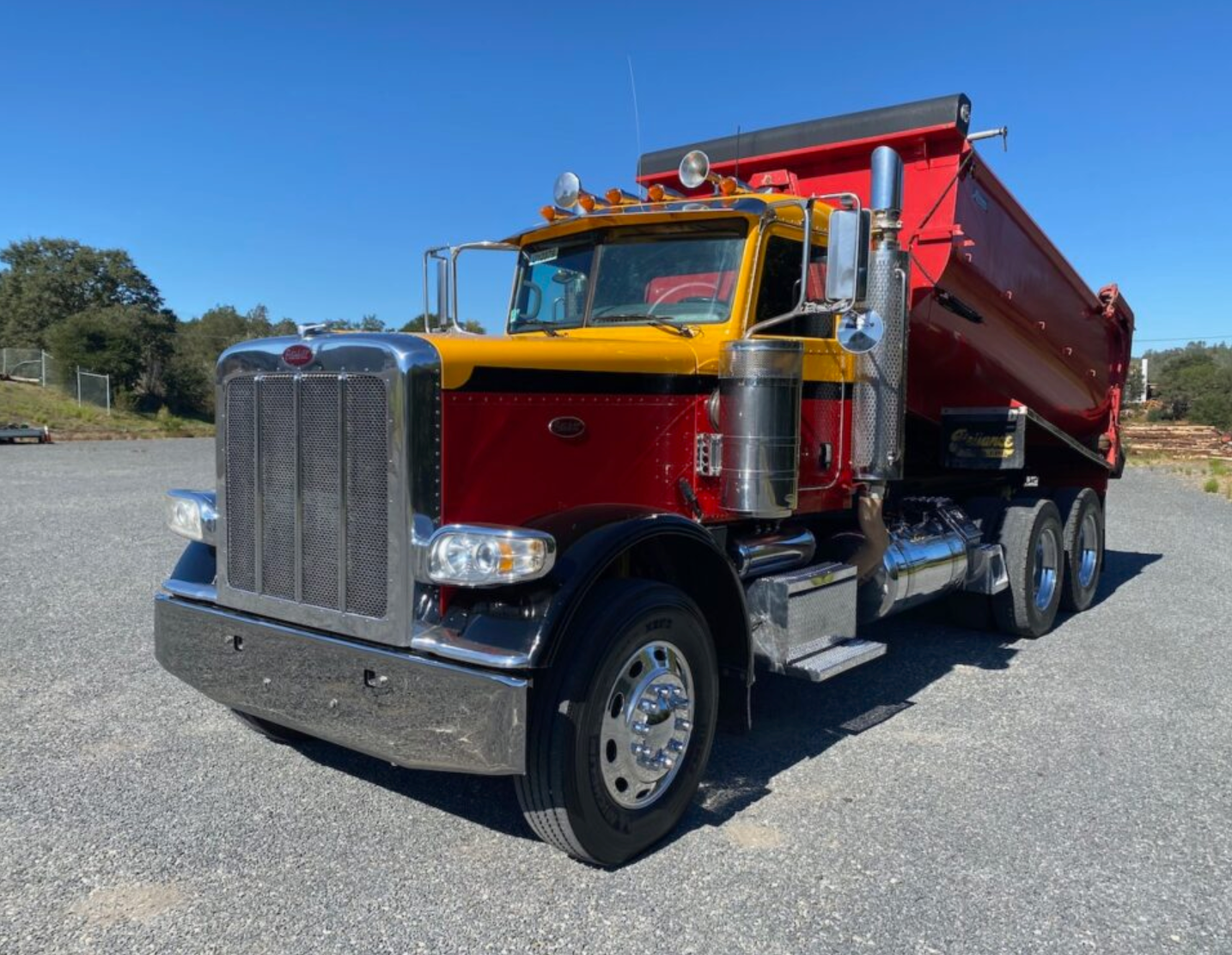 Pros
Cons
Specs – If you are looking for a dump truck with hard-to-find specs, it might be more challenging to find exactly what you want.
More Maintenance – Pre-owned equipment will need more maintenance. Plan for it prior to purchasing.
What are the different types of dump trucks?
Once you've determined that a pre-owned dump truck is the best choice, it's time to decide what type of dump truck works best for your business. Dump truck sizes differ depending on your application.
What class dump truck do you need?
Light Duty Dump Trucks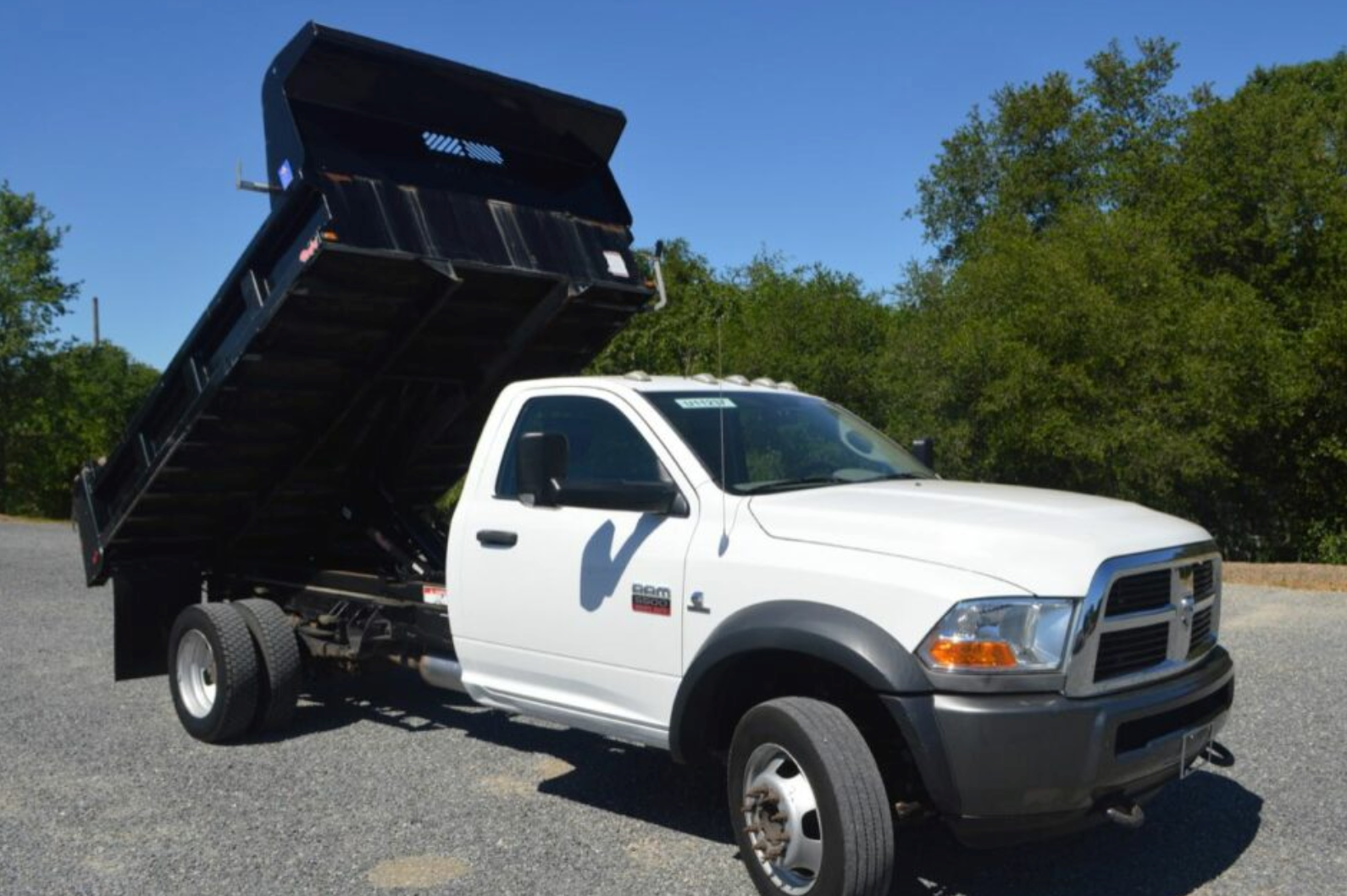 Light duty (>10,000 pounds) – This is basically a pickup truck or small flatbed truck with an electric dump. Smaller dump trucks are good for landscaping and other lightweight materials.
Medium Duty Dump Truck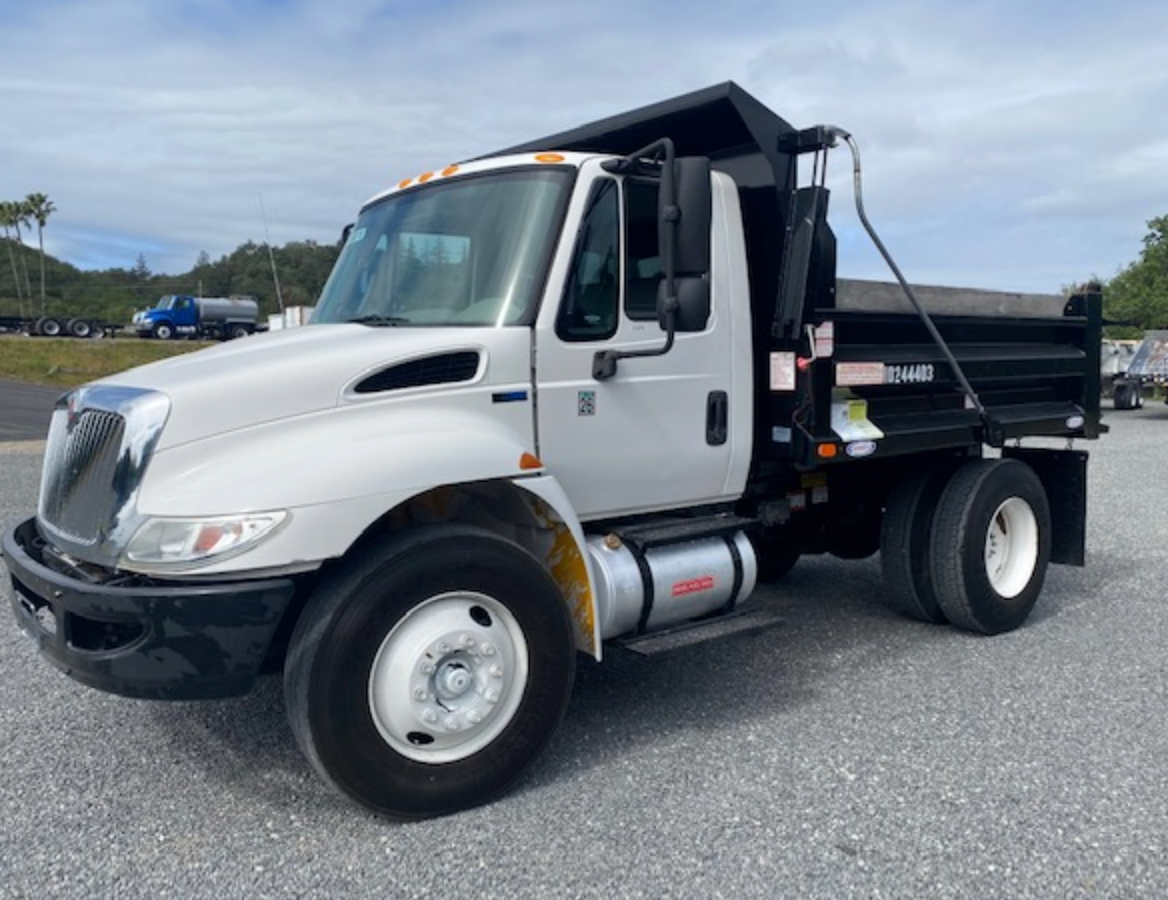 Medium duty Trucks (10,001 to 26,000 pounds) – While heavier than a pickup truck, a medium duty dump is usually a single-axle truck that can carry more weight. The medium duty truck can be found in both gas and diesel engines. The medium duty dump truck is excellent for tight spaces, and construction job sites, and can be driven by anyone with a Class A license.
Heavy Duty Dump Trucks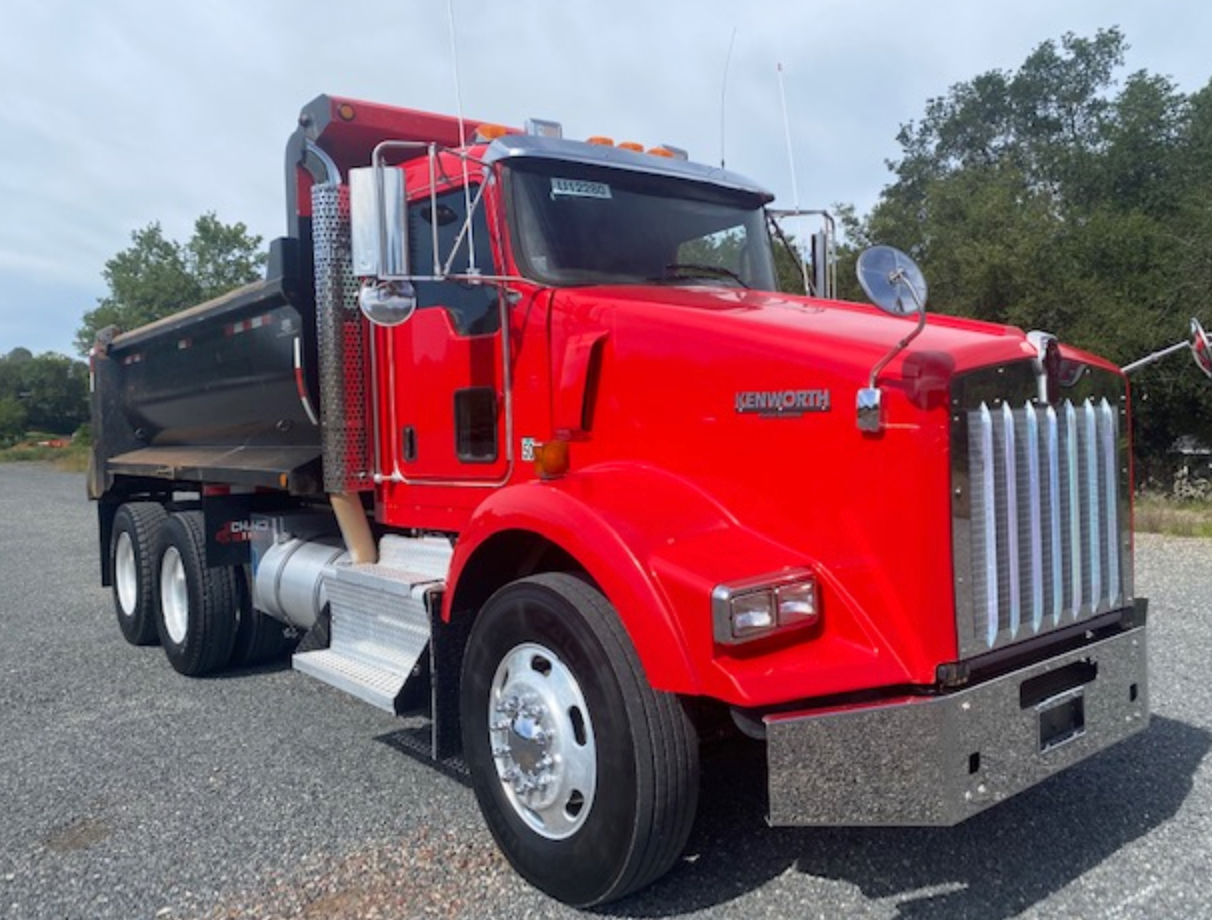 Heavy Duty Truck (>26,000 pounds) – Severe duty dump trucks require a Class 8 driver's license and can be used for heavy duty construction both off-road and on-road. You can find heavy duty single axle, tandem axle, as well as tri-axle dump trucks. Many will also include a lift axle configuration if they need to carry extra weight.
Choosing the Right Commercial Truck = Choosing The Right Specs
While choosing the right class of truck is important, equally as important are the specifications you choose.
The Dump Truck Body
A truck's dump box is as important as any spec you will need to know. Choosing the wrong type of dump box could prove to be costly.
Know What Are You Hauling
Before choosing a dump bed, you must first know what you are hauling. A versatile vocational dump truck that hauls a variety of materials, i.e., dirt, debris, sand, and rocks, is going to have a much different body than one that only hauls bark or lightweight materials.
Knowing what you are hauling will not only determine your truck body but it will help you determine:
Your Engine choices

Diesel engine or gas engine
Horsepower

Front and rear axle configurations
Transmission type

Number of speeds for your manual transmission
Semi-automatic transmission
Automatic transmission

Whether you will need to haul other heavy equipment (i.e., a trailer)
Tire Size and Type
What kind of gate type you will need
Whether you need an Electric or Hydraulic Ram
Where Are You Hauling?
Are you going to be off-road? If so, do you need a severe duty dump truck or a versatile dump truck that can do either?
Will you be doing local and regional hauls?
Are you hauling in confined spaces?
Other Things To Think About
Will you need additional storage?
Do you need special add-ons or customizations?
Does the dump body on the truck you are looking for have service nearby?
Note – Choosing a dump body with a chassis that has no factory service dealership nearby can be problematic and expensive. Obviously, if you have your own shop or a good mechanic close by that can get parts, you have more options available. There are hundreds of excellent body manufacturers throughout the country but make sure service and parts are readily available.
What are the best dump truck brands?
What is the best dump truck to buy? While this is a personal choice and may be determined by your location, it is important to note if you love an iconic trucking brand, you have plenty of options. Here are major manufacturers of Heavy Duty Chassis that work well for dumps.
Peterbilt – Peterbilt is a popular brand for good reason. Peterbilt makes a great commercial truck that is known for its reliability and styling.
Kenworth – Kenworth dump truck models are popular for a reason. The Kenworth brand is known for toughness and reliability.
Mack – Mack trucks are synonymous with construction. The Mack granite dump truck today is powerful and durable.
International – International brand commercial trucks, once known as the International Harvester company makes medium, heavy duty, and severe duty trucks.
Freightliner – Freightliner dump trucks are known for being versatile and are America's most popular selling semi-truck.
Volvo – Volvo is one of the leading heavy truck builders worldwide. While not as popular for use as a dump truck in the states, Volvo makes a broad line of Class 8 trucks to choose from.
Heavy and Medium Duty Dump Trucks
Kenworth
Freightliner
International
Peterbilt
Mack
Volvo
Medium and Light Duty Brands
Ford
Dodge
Chevrolet
Isuzu
Finding the best dump trucks for sale
Here are excellent places to find used dump trucks for sale.
Print Magazines
Printed magazines still exist. You can find Truck Paper Magazine at truck stops or have it mailed to you weekly.
Online
Most people today find private party trucks for sale online, where they can see 1,000s of vehicles across the state, across the country, and across the world.
Top online Sites
While you can find thousands of used trucks for sale on the internet, there are a few big players who dominate the used semi trucks space.
Truckpaper.com is not going to win any awards for design and layout. But, if you are searching for private party trucks, TruckPaper.com is the leader.
Other popular sites for finding and buying private party include: Craigslist, Commercial Truck Trader, Facebook Market Place, and Iron Planet.
Buying a Used Semi at an Auction
Once held in muddy fields, reserved for wholesalers and large companies, auctions have become mainstream and are a viable place to buy trucks. With the help of Ritchie Bros., in-person and online auctions have become fashionable. You can even buy a new truck at an auction.
With that said, if you are new to the trucking business, we strongly recommend that you think twice about buying from an auction. Buying used dump trucks at an auction offers too much risk compared to the reward.
Buying From A Reputable Used Truck Dealership
A reputable used truck dealership is an excellent option for anyone, but especially for a first-time buyer.
A smart used truck salesperson doesn't want to sell you one used truck, they want a customer for a lifetime.
Inspecting A Pre-owned Dump Truck
We always recommend getting a 3rd party inspection once you have chosen the truck you are interested in. To help you decide whether a truck is worthy of a third-party inspection, we recommend you inspect the engine, transmission, brakes, tires, and truck history if possible. But for a pre-purchase inspection of a dump truck, we recommend you pay close attention to the cab visibility, dump axles, the frame rails, and most importantly the dump body.
Cab Visibility– Often overlooked, make sure the cab offers amazing visibility. A safer experience for the driver is going to translate into better safety, more driver confidence, and lower insurance costs. This montana insurance company offers the best rates.
Check the Axles – Dump truck rear axles are under a lot of pressure so they need to be checked with extra care. For an initial inspection to determine whether to proceed with a purchase, check the differential axle housing (pumpkin) for leaks and cracks. If the truck has a locking differential, test it to make sure it operates properly.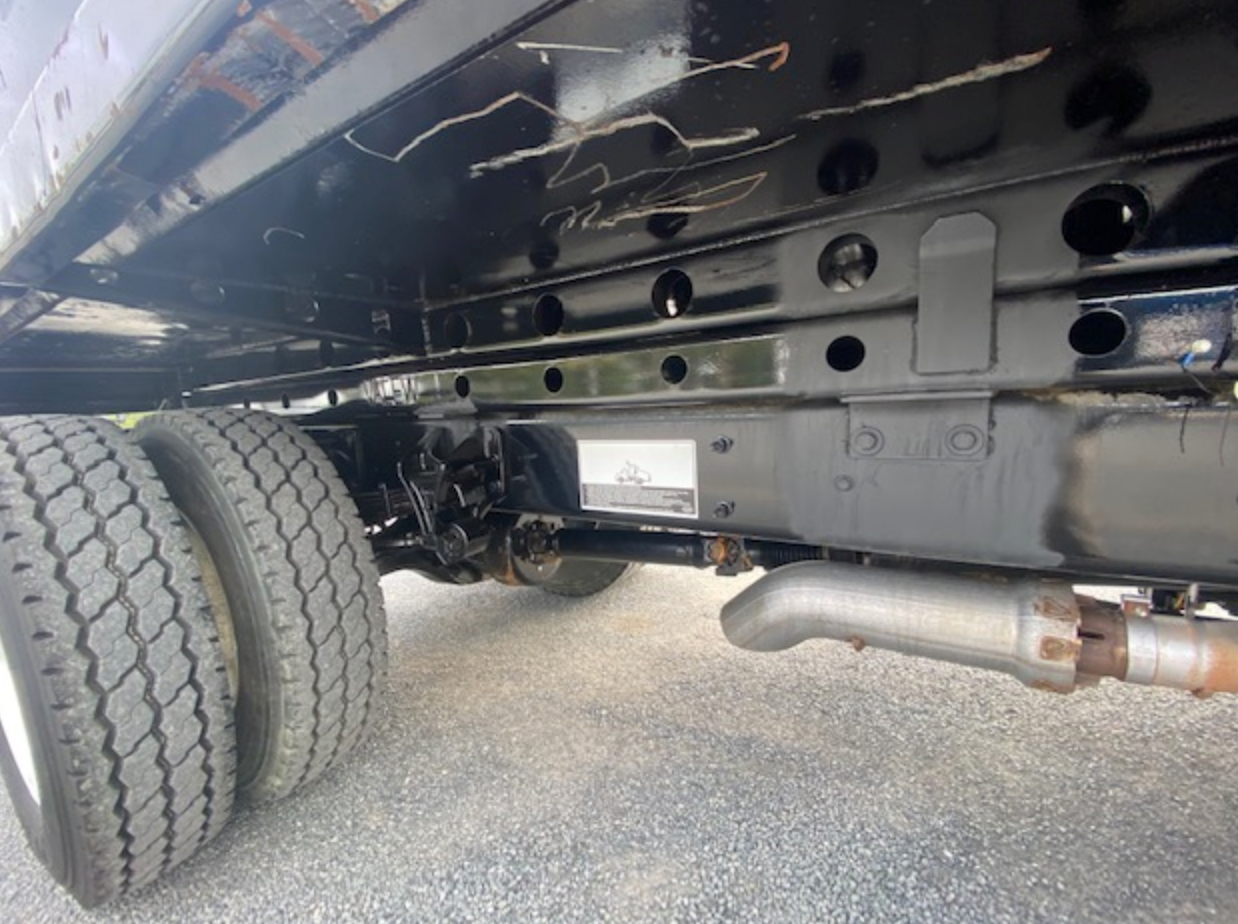 Dump Box Inspection
Frame Rails – Pay close attention to the rails for sagging, cracks, rust, and bowing. After you've completed the inspection of the body, make sure to look at the frame rails. Bowing upwards can mean that the dump truck was driven with the box loaded and upright on a constant basis. Sagging frame rails is a sign of overloading. Both these fixes are safety issues and expensive. If you see either of these conditions walk away.
Hydraulic Cylinder – Inspect the hydraulic cylinder rod to see if it is worn, scored, or bowing. Check for leaks and seal damage, and look at fluid filters for debris or clogs. Make sure hydraulic lines are not leaking, and that there are no cracks or ballooning. If you see any of these signs, call hydraulic cylinder repair mechanic to have it checked.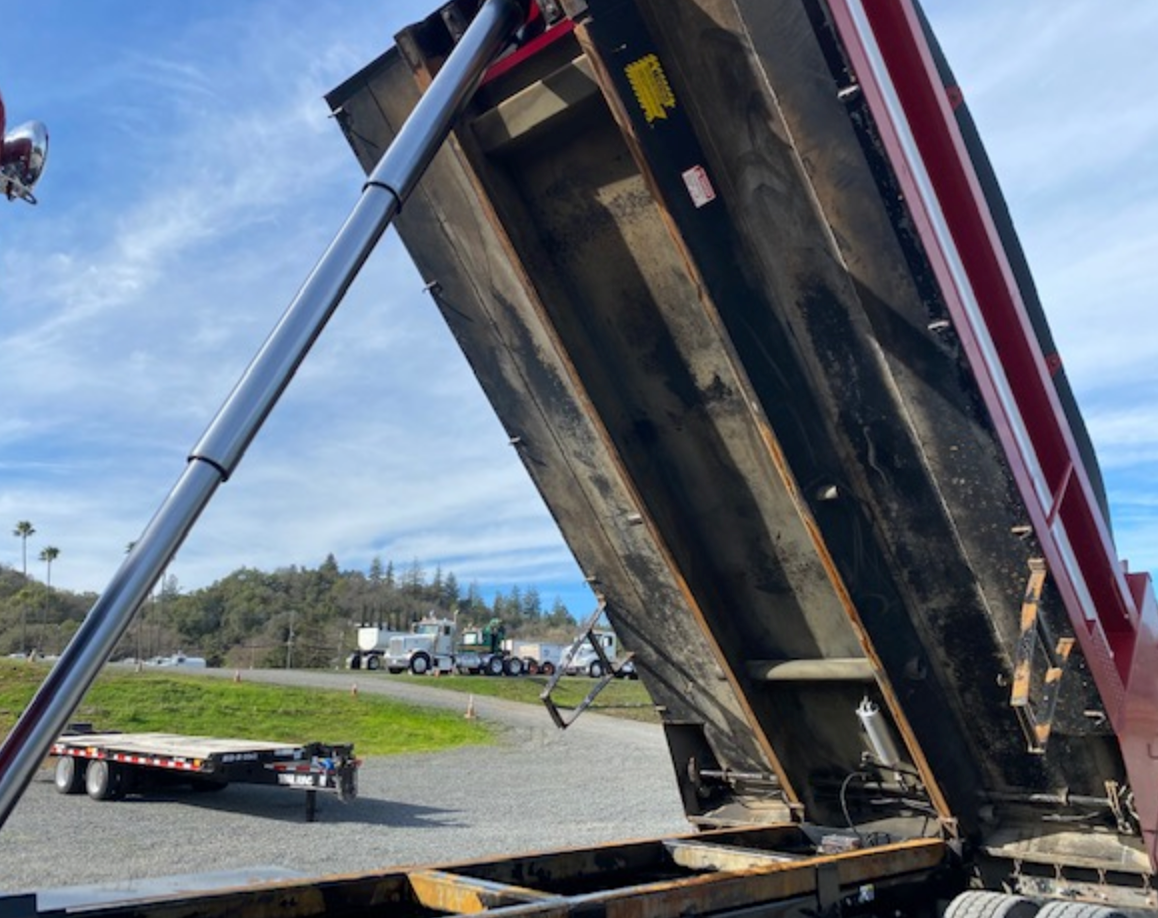 Controls – Make sure all inside and outside controls are working properly. If there are remote controls, make sure they are in working order.
Body Inspection – While it's the last item on our list for an initial inspection, it may be where you want to start. Examine the dump box for rust, thin spots, or corrosion near the headboard. Make sure all mechanics and hinges are working properly. Lack of maintenance or abuse of the box will tell you plenty about the rest of the truck.
Buying used really works well in this application. Dump trucks spend a lot of time waiting to get loaded or unloaded. They usually do short hauls so the miles don't add up as fast as other applications. So it makes a lot of sense to spend less on a used dump truck than it does to buy a new one and have to pay more money, along with a 12% FET Tax.
Visit us at CharterTrucks.com