7 Largest Semi Truck Manufacturers In The US
The largest semi truck manufacturers in North America include: Daimler Trucks North America, PACCAR Inc, Navistar International Corporation, and Volvo Trucks North America.
However, these four leading manufacturers in the world make up the country's top 7 heavy duty truck brand names.
Below is a brief overview of the top USA heavy duty truck manufacturers with links to their current models.
Heavy Duty Truck Manufacturers
Daimler Trucks North America
Daimler is most famous for their automotive division that makes Mercedes Benz, Mercedes Benz AMG, and Maybach. However, their truck lineup in the US is no slouch either. Daimler Trucks of North America makes Freightliner and Western Star trucks. They also made Sterling trucks that were discontinued in 2009. Freightliner is currently the largest producer of heavy duty vehicles in the country.
Brief Freightliner History
Freightliner was founded in 1942 by Leland James in Salt Lake City, Utah. The company initially focused on producing trucks for the military during World War II.
After the war, they transitioned to building commercial trucks. In the 1980s, Freightliner introduced the first aerodynamically designed cab, which significantly improved fuel efficiency.
Today they make electric trucks, medium duty, natural gas, on highway, and severe duty trucks.
Freightliner marked its 80th anniversary in 2022.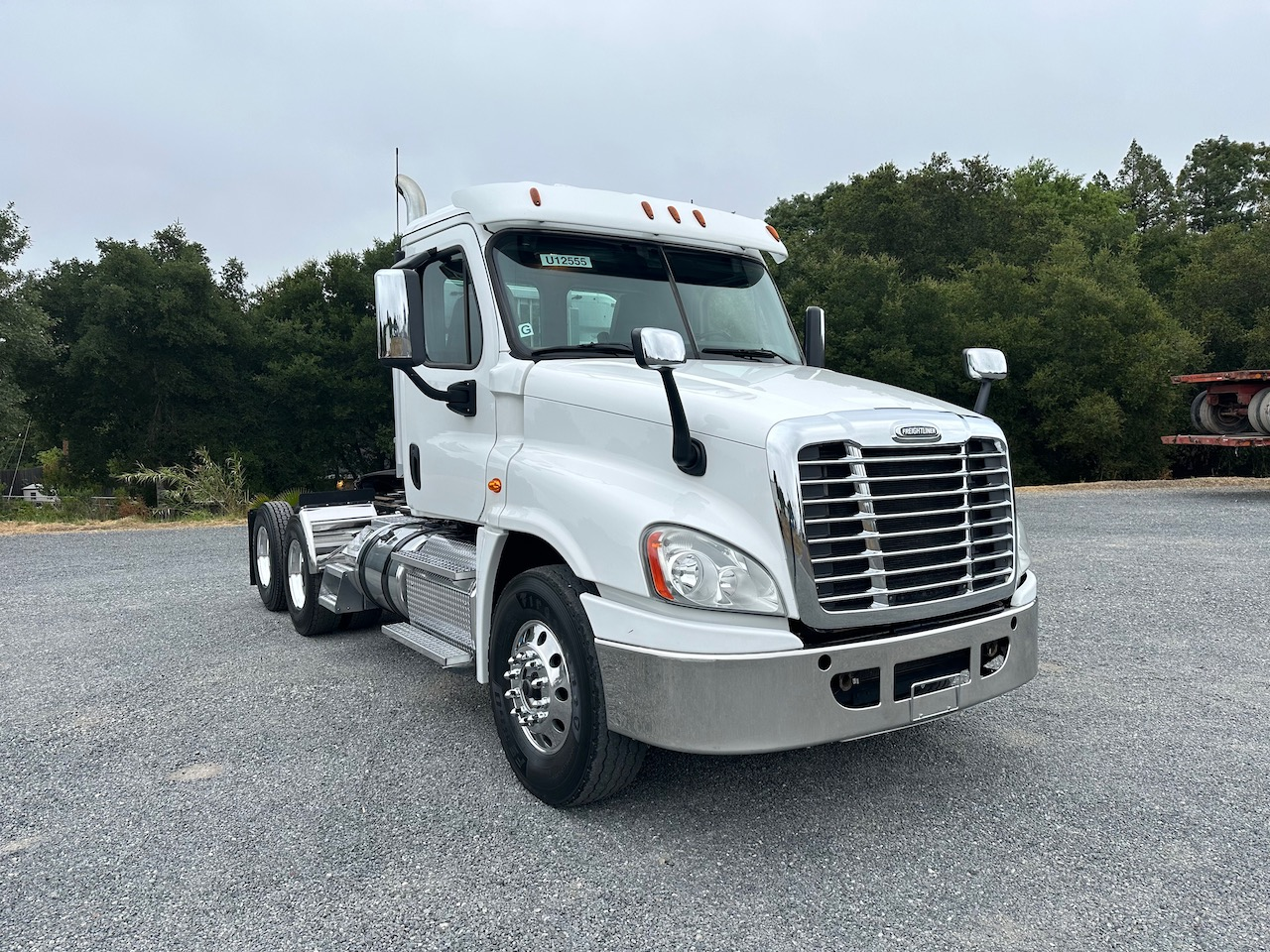 Freightliner On Freightliner trucks.
"Since Freightliner began manufacturing lightweight and durable trucks in 1942, our continuing commitment to innovation, technology and responsive customer relationships has made Freightliner one of the most respected names in the industry. "
For a look at their current lineup of semi trucks click here.
For a current look at the CharterTrucks.com used Freightliner inventory click here.
Brief Western Star History
Western Star Trucks started operation in 1967 and called Cleveland, Ohio their home. The trucks are manufactured in Canada. By the turn of the century, Western Star was purchased by Daimler and moved its headquarters to Portland Oregon.
Western Star is best known for making trucks that serve the vocational industry.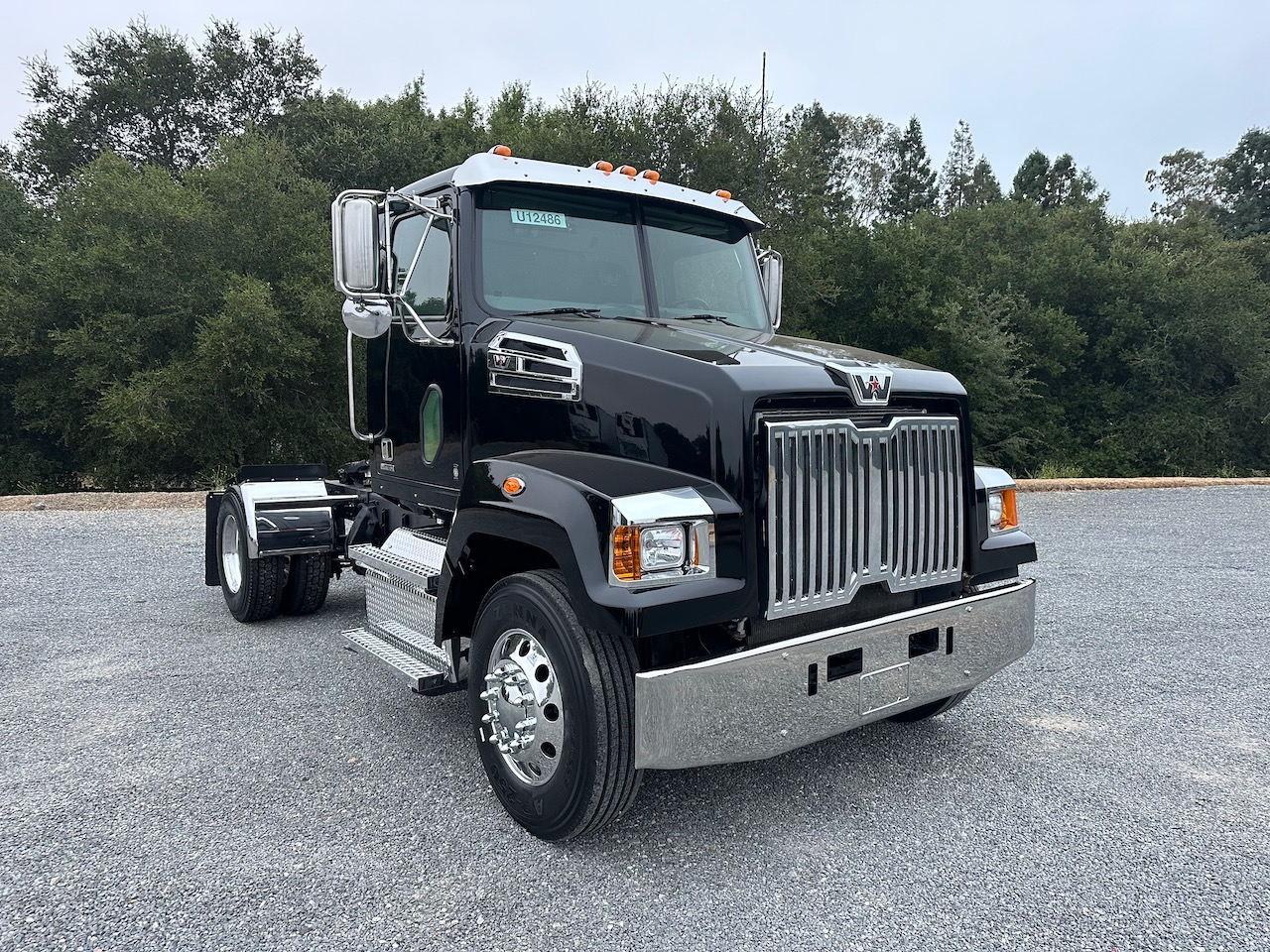 Western Star On Western Star Trucks
"The moment you put one in gear you get it: Western Star trucks mean business; these trucks were born to work."
For a look at their current lineup of semi trucks click here.
For a current look at the CharterTrucks.com used Western Star inventory click here.
PACCAR Inc. Trucks
Paccar Inc. is a heavy duty truck manufacturer that produces both Peterbilt and Kenworth semi trucks.
Peterbilt and Kenworth have a storied history in the trucking industry. Both brands are well known for producing some of the most iconic and reliable heavy duty models to grace our highways and construction sites.
Brief Peterbilt History
Peterbilt Motors Company was founded in 1939 in Oakland, California, by T.A. Peterman. The company started by building customized truck bodies on existing truck chassis. However, in 1939, they introduced their first conventional-style semi truck, which set the stage for their iconic design.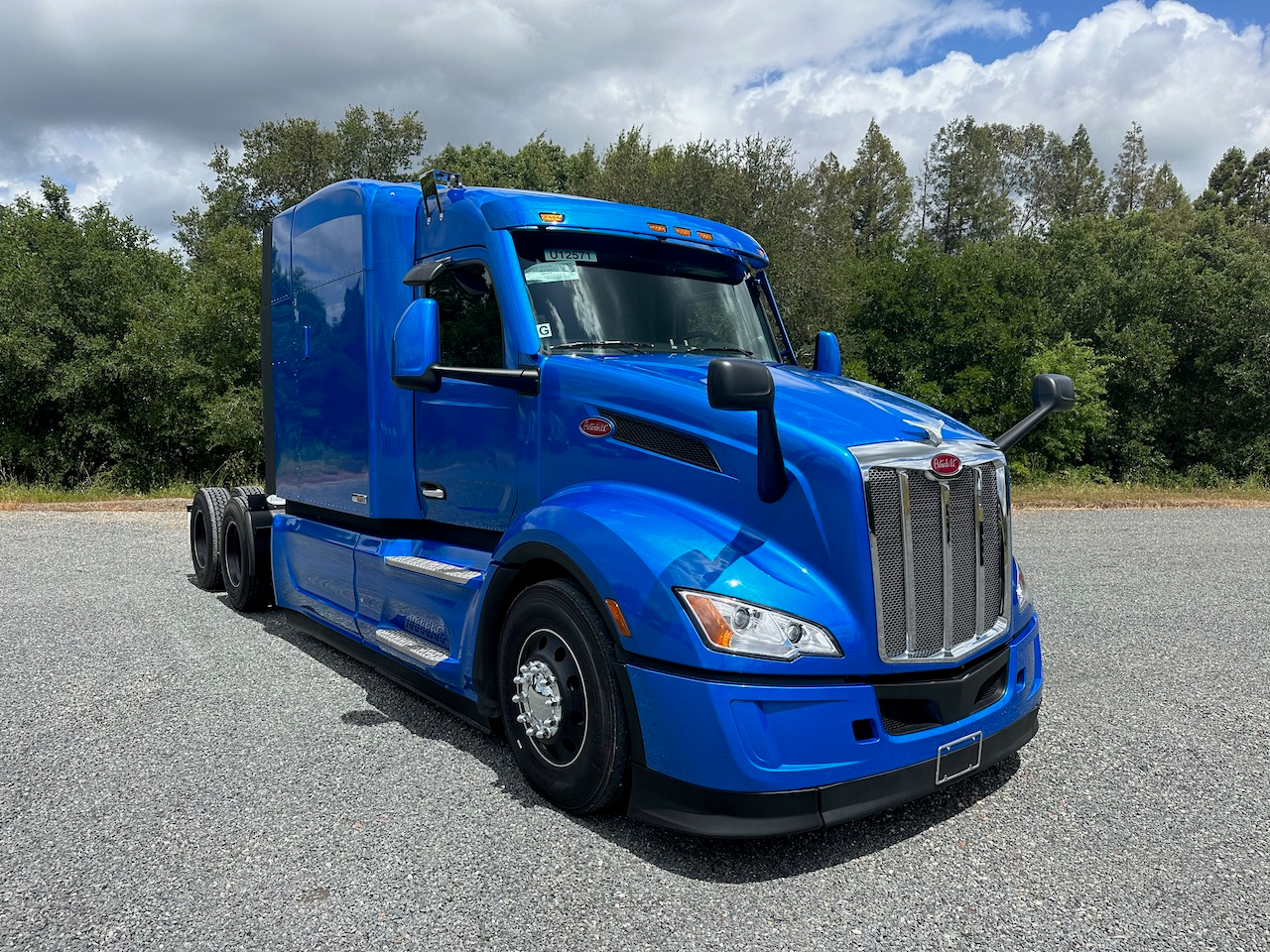 For a look at their current lineup of semi trucks click here.
For a current look at the CharterTrucks.com used semi truck Peterbilt inventory click here.
Peterbilt on Peterbilt Trucks
"Peterbilt products and services incorporate leading technologies. By working with world-class supplier partners, Peterbilt leverages industry expertise to design and manufacture advanced vehicles, vehicle systems, powertrain components, hardware and software, all fully integrated to deliver outstanding performance and value."
Brief Kenworth Semi Truck History
Kenworth is celebrating their 100th anniversary in 2023.
The Kenworth Truck Company was founded in Seattle, Washington, by brothers George T. and Louis Gerlinger, Junior. Kenworth trucks are often characterized by their distinctive grilles and customizable features.
Their headquarters are in Kirkland, Washington.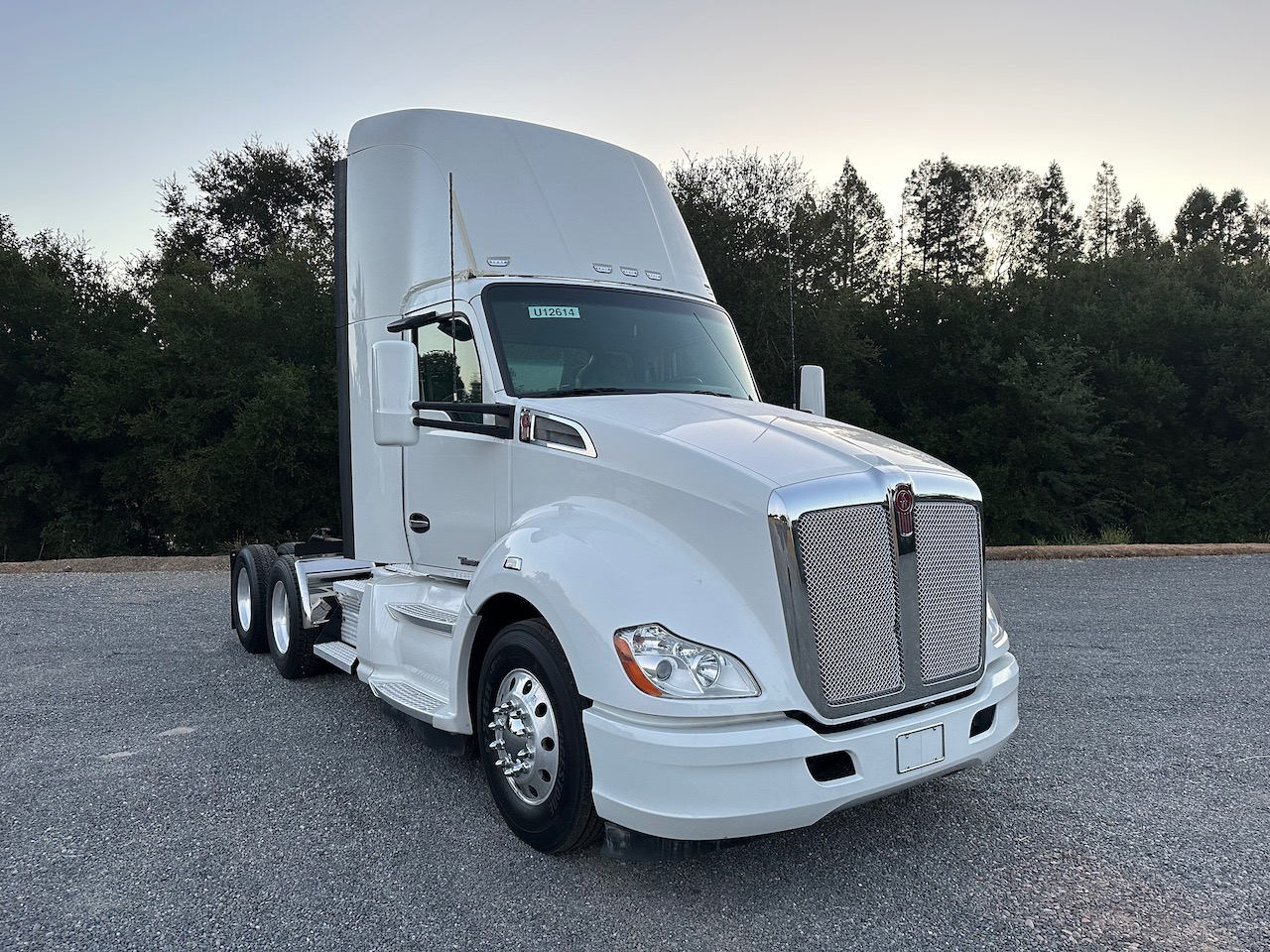 Kenworth on Keworth Trucks

"Since 1923, our customers' toughest transportation challenges are what brings out the best in Kenworth."
For a look at their current lineup of semi trucks click here.
For a current look at the CharterTrucks.com used Kenworth inventory click here.
Navistar International Corporation
Navistar is best known for its International brand of trucks, which offers a diverse range of trucks for various applications and industries.
Brief International SEMI Truck Manufacturing History
International Trucks, officially known as International Truck and Engine Corporation, is a brand that has been associated with several companies over the years.
International began in 1902 when the McCormick Harvesting Machine Company started producing motor trucks. The company eventually evolved into International Harvester Company (IHC) and became known for producing a wide range of agricultural and commercial vehicles. In the 1980s, the truck division became Navistar International Corporation, focusing on trucks and engines.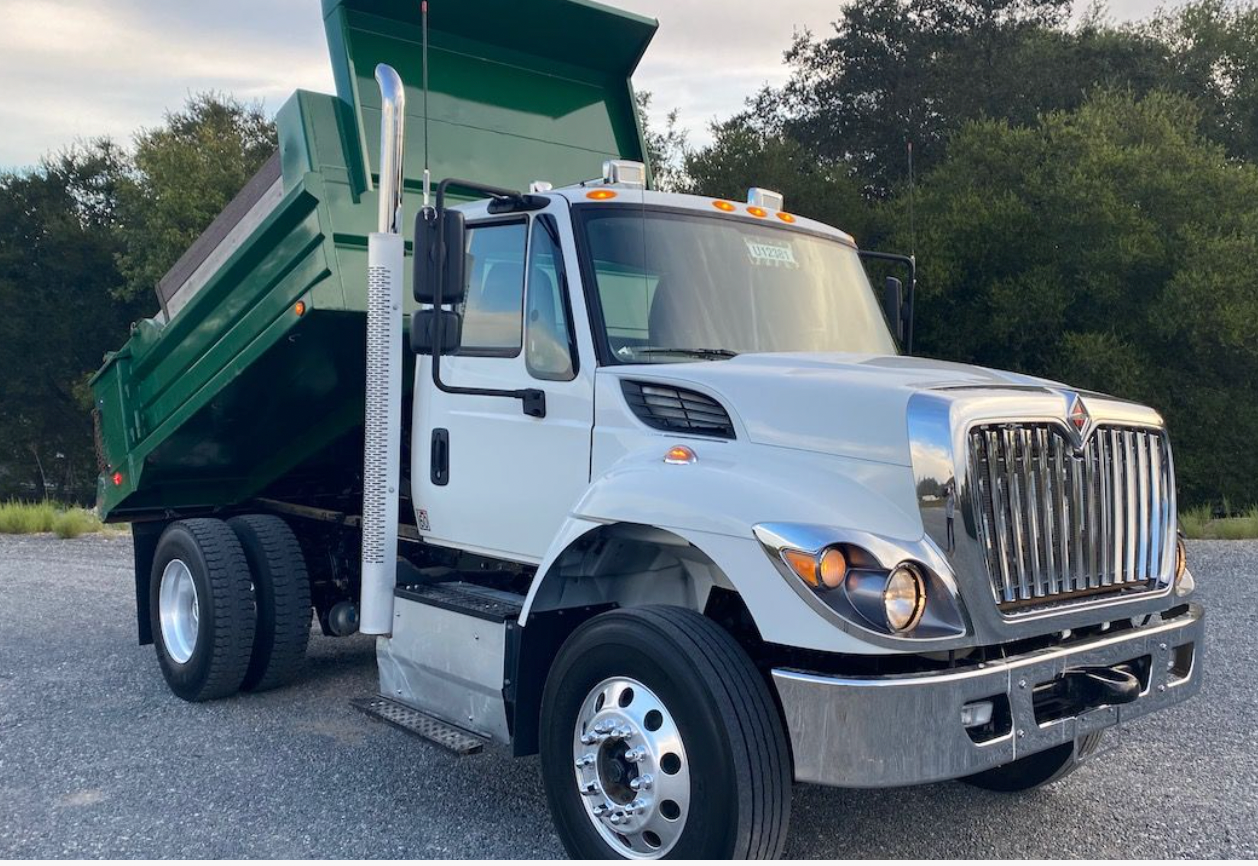 International on International Truck Brand
"Uptime isn't only about building trucks that stay on the road. It's about building trucks that drivers want to drive."
For a look at their current lineup of semi trucks click here.
For a current look at the CharterTrucks.com used International inventory click here.
Volvo Trucks North America
While a Swedish company, Volvo Semi Truck is a notable player in the North American truck market. Volvo Trucks of North America produces both Volvo and Mack trucks.
Brief Volvo SEMI Truck History
In February 1928, the very first Volvo left the same assembly line – in a building near where the Volvo Trucks headquarters are located today. The story of Volvo isn't just about the process of building, creating, developing, and refining our vehicles, It is also a story about the development of the truck in general.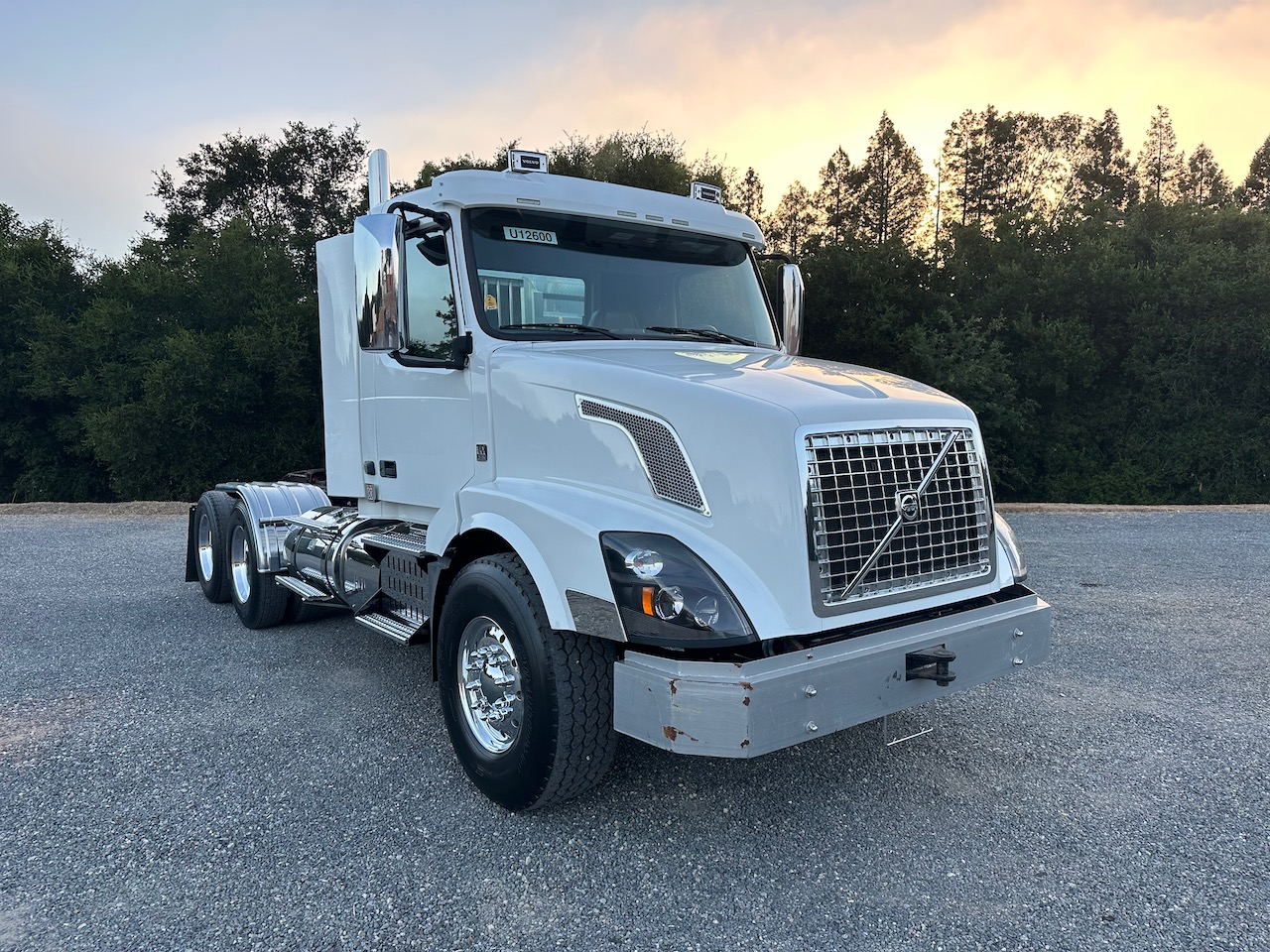 Volvo on Volvo Truck Brands
"Our core values, quality, safety, and environmental care have been guiding us from the start – and they continue guiding us into the future."
For a look at their current lineup of semi trucks click here.
For a current look at the CharterTrucks.com used Volvo inventory click here.
Brief Mack Semi Truck History
Mack Trucks was founded in 1900 by Jack and Gus Mack in Brooklyn, NY, and was originally known as the Mack Brothers Company.
The Mack Trucking Company has been producing heavy duty trucks for decades, but they may be best known for their iconic Bulldog logo and hood ornament.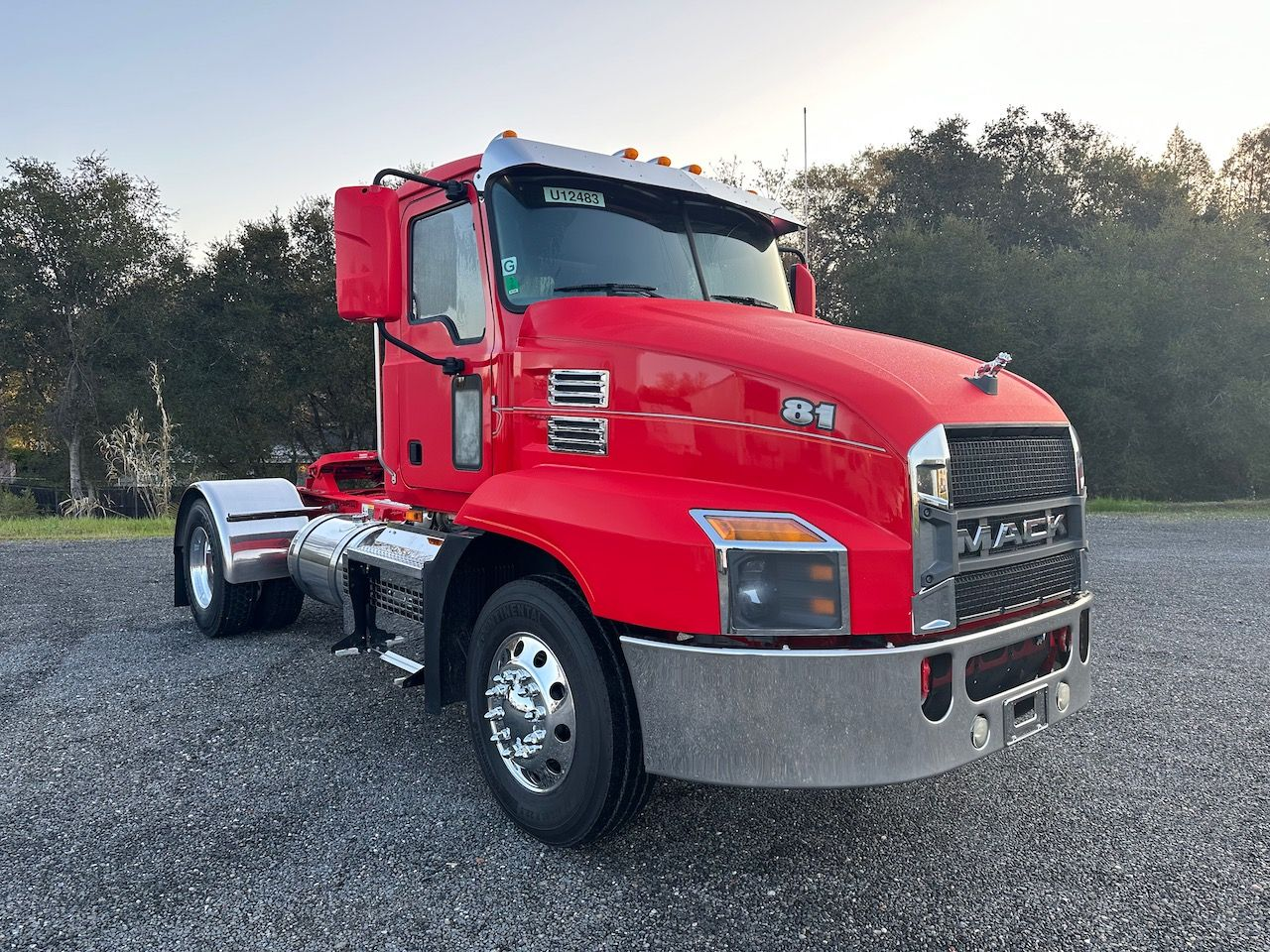 Mack On Mack Trucks
"At Mack, we design, build and deliver the tools and services that support your business success and achieve the results you desire. When you succeed, so do we."
For a look at their current lineup of heavy duty trucks click here.
Expect More Choices When It Comes To Heavy Duty Trucks
With the emergence of the electric truck, the truck industry is seeing more players entering into the heavy duty space. New class 8 commercial vehicles manufactured by Nikola and Tesla could disrupt the heavy duty trucks industry if they can gain adoption and market share.
If the electric truck becomes part of the mix, the trucking industry could see more choices. Questions remain on whether the new electric semi trucks can create a strong dealer network, whether electric motors can move heavy loads, or whether they will have the range and reliability the trucking business demands.
Only time will tell.