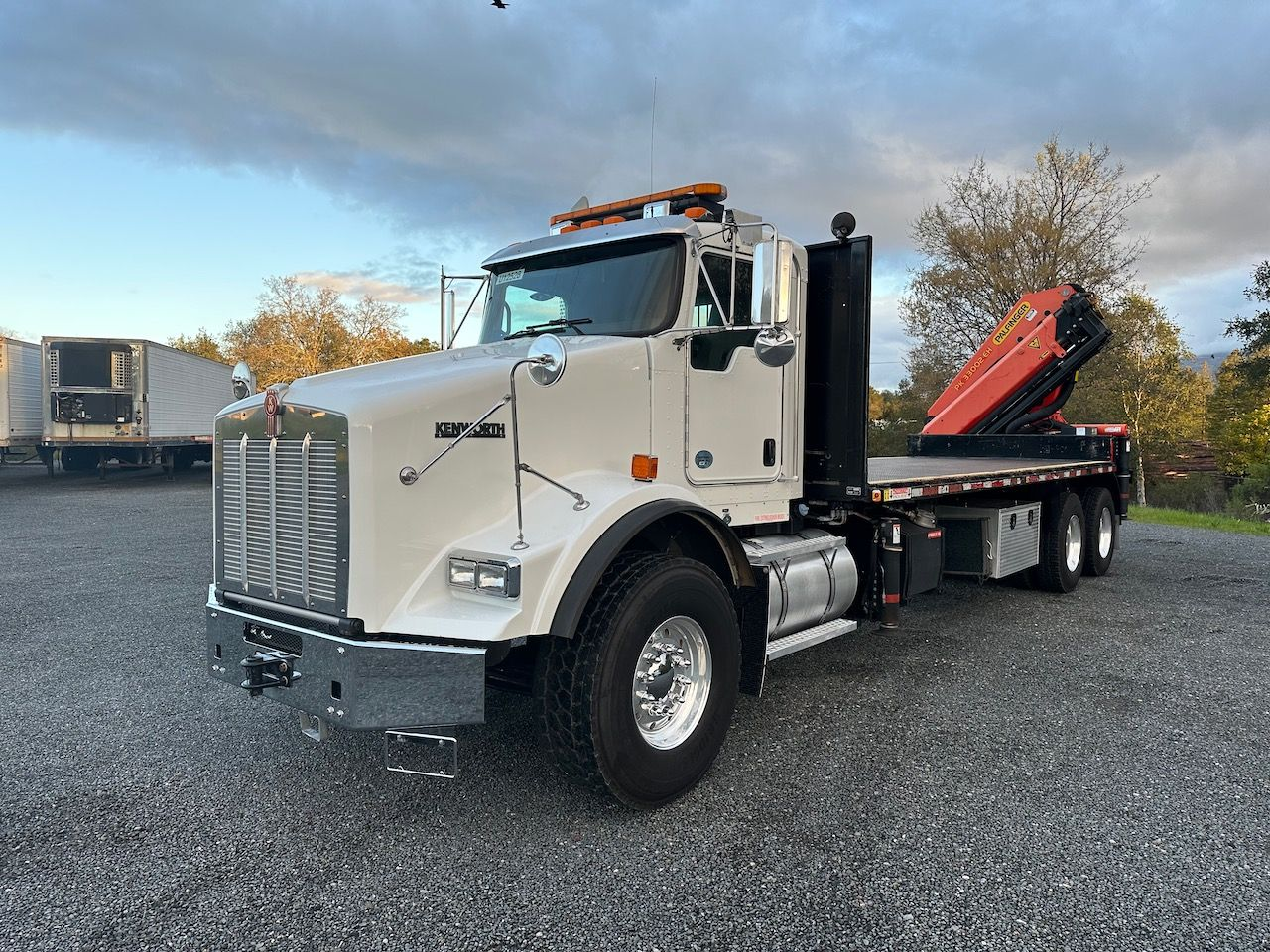 What is the most important tip to help you get the best deal when buying a used truck from a dealership?
If you pose that question to AI (artificial intelligence), you are given the following advice.
"Price is often a top consideration for many buyers, as they want to get the best possible value for their money."
For many buyers purchasing a pre-owned truck from a dealership, price is their number one consideration. But AI also goes on to say.
"However, it's important to keep in mind that the cheapest option may not always be the best value in the long run."
Best price vs best value
Before you purchase a used semi from a dealership ask yourself, are you looking for the best price or the best value?
If you are buying a used semi truck based on price only, the formula is somewhat simple. Find trucks with similar specs and mileage, and then compare price.
If you are wanting to find the best value when purchasing a used semi, the formula is equally as simple but does take time and effort.
Here are 5 tips to help you find the best value on your next used semi truck dealer purchase.
Tip #1 Ask The Dealer Where They Mine For Inventory?
A reputable dealer should be transparent about where they purchase their trucks. A good value starts long before the vehicle hits the yard to be sold.
Behind every dealership with an excellent reputation is a successful buying team. The buying team purchases inventory from a variety of sources, each has their own advantages and disadvantages. Knowing where the inventory comes from can help owner operators make an informed decision.
Private party or trade-ins- Dealers often buy reliable used trucks from private parties or receive trade-ins from customers. These can be excellent trucks to purchase because the dealer may have a great deal of history on the truck.
Lease returns – Purchasing a lease return truck is a fantastic option. A full maintenance lease option is an even better one. With the cost of ownership increasing every year, the trucking industry has turned to leasing equipment to manage costs. Today leasing is often times the only way companies can afford a new truck. Once the contract is up, professional buyers are attracted to lease returns because they often become reliable used trucks for years to come.
Manufacturers who lease a new semi truck want to maximize their value, so they require the trucks be maintained. Used trucks that have been maintained will bring a higher resale value. The end result for the owner operator or fleet manager who purchases the pre-owned truck is a better value.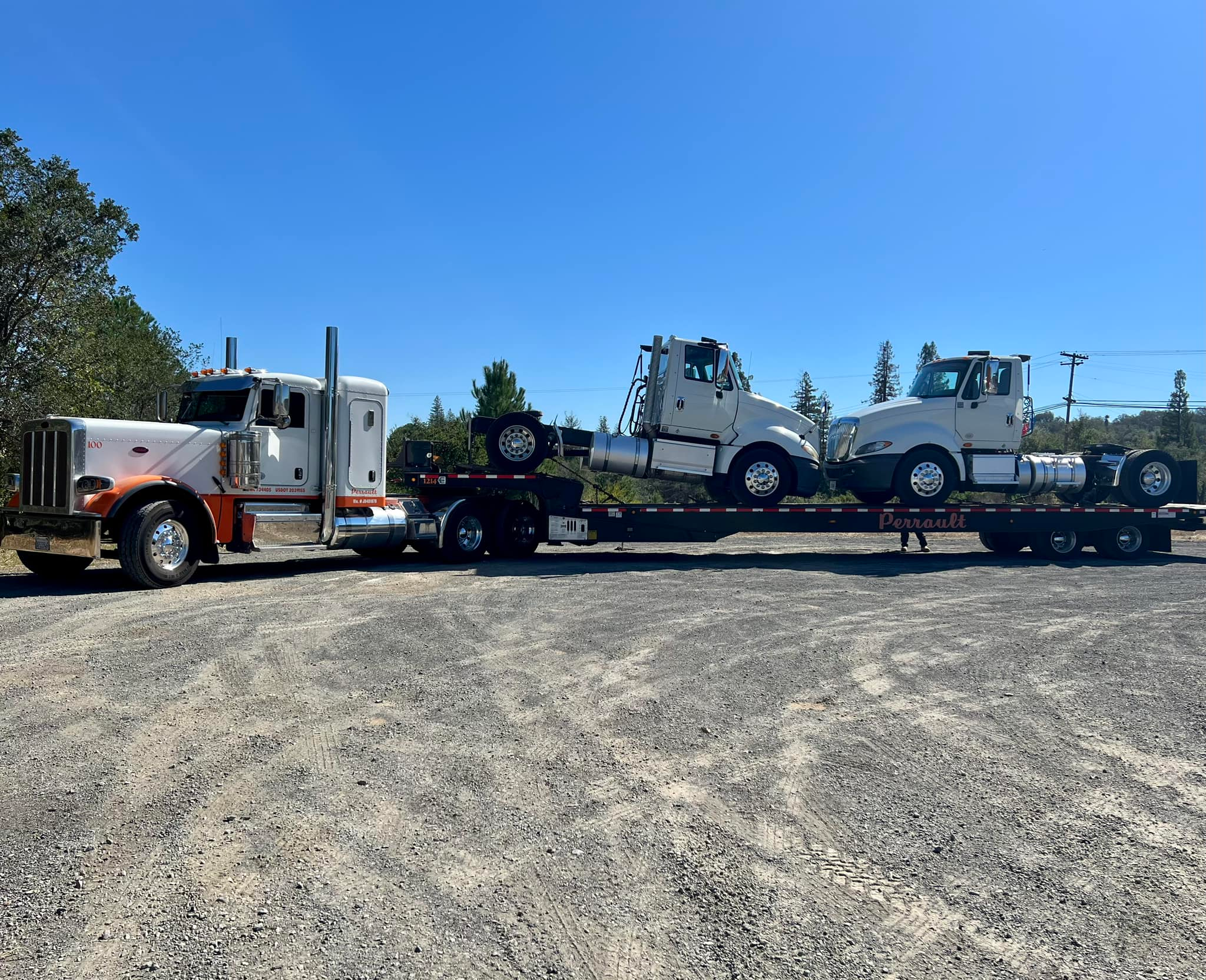 Auctions – For good reasons, a first time owner may shy away from buying a used truck that was purchased at auction. Although, there are rationales for trucks being brought to an auction. They range from company policy to less insurance liability.
Auction vehicles can pose great risks for the ordinary buyer in search of finding something reliable. However, with that said, a professional buyer at a dealership has an advantage in reducing the risk. Dealers, can be patient, picking out the best vehicles.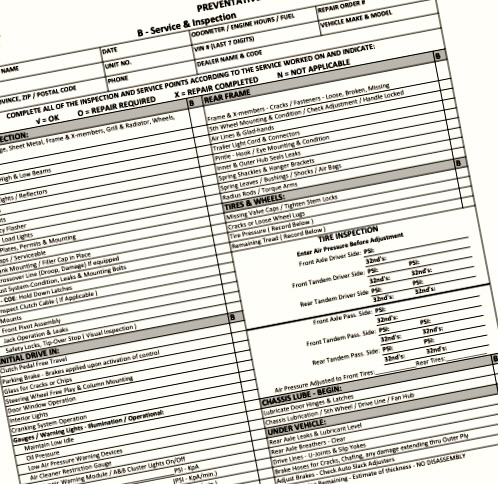 Tip #2 What To Look For In A Used Truck – The Inspection Sheet
Ask To See The Inspection Sheet On The Vehicle You Wish To Buy
The difference between a good used truck and a great used truck is not always how it looks sitting on the lot.
You want to better your odds of finding a reliable used truck? Ask to see the dealerships inspection sheet.
Although it is not possible for many dealers to provide a complete maintenance history of service records, an inspection sheet can give you insights on how the truck was treated and increases your odds of purchasing something reliable.
There are other advantages to paying close attention to the inspection sheet
You may be able to gain insight into upcoming maintenance or repairs such as brakes, suspension, and tires.
Depending on the state and the dealership, the inspection process can vary. For example, while most people dislike many of the regulatory laws in California, used truck buyers flock to the California market because their vehicles are held to higher standards than other states. California requires an inspection every 90 days other states may only require one to be done once a year.
A dealer who can't show an inspection may not be hiding anything, but it may make you aware that they know little about the used truck they are selling.
Finally, you might also want to ask, is it an in-house inspection you are looking at, or is the inspection done by a third-party shop? There is nothing wrong with an in-house inspection, but a 3rd-party inspection is an impartial set of eyes.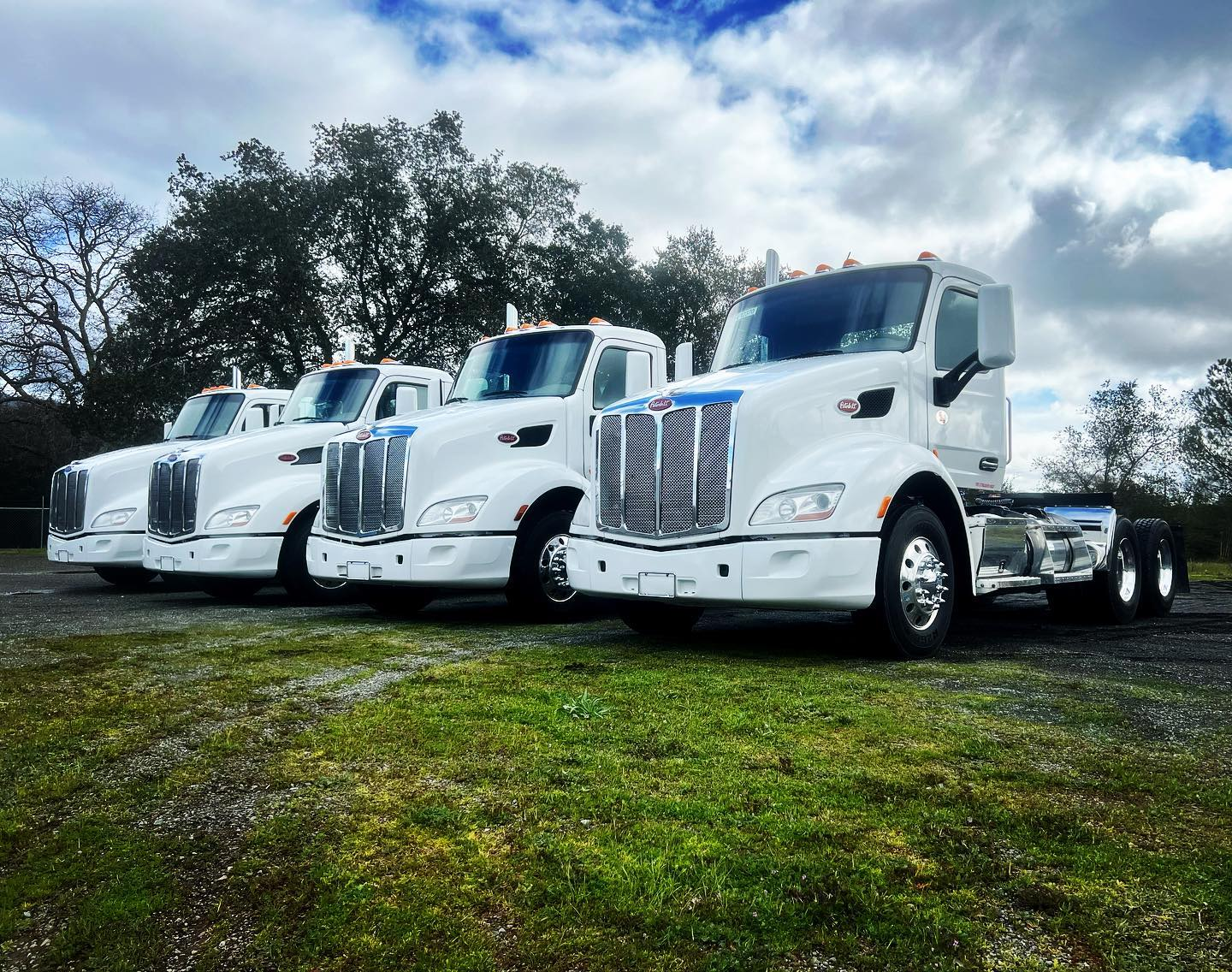 Tip #3 Compare inspection sheets between dealerships will help you find a reliable truck
Comparing inspection sheets Between trucks
Having trouble deciding between used truck a or b? Compare inspection sheets. This is especially helpful if you are choosing between trucks that are the same year, makes, and models.
On the surface, the details of each truck may appear to be equal, but the inspection sheet may tell you a different story. Pay close attention to what's important to your business. There is no perfect used truck but comparing inspection sheets will help you find a more reliable and better quality truck.
Do your line items and add up the cost of needed repairs. Line items do not lie when you put numbers to them.
Compare inspection sheets Between dealerships
This is similar to the scenario above with one exception, the trucks are at different dealerships. As an owner operator, you have done your research, and you have narrowed your choices down to two semi trucks, how do you make a good decision?
Before you decide to make your choice based on simply price, miles, transmission, engines, tires, etc, compare inspection sheets between dealerships.
Is one dealer's inspection sheet more comprehensive than the other?
Where does the dealer invest their time? Cosmetically or mechanically?
Ask yourself, how much value do you place on a thorough inspection?
There are many factors in getting the best value on your next semi-truck purchase. Comparing inspection sheets will help you feel comfortable with both the truck and the dealership.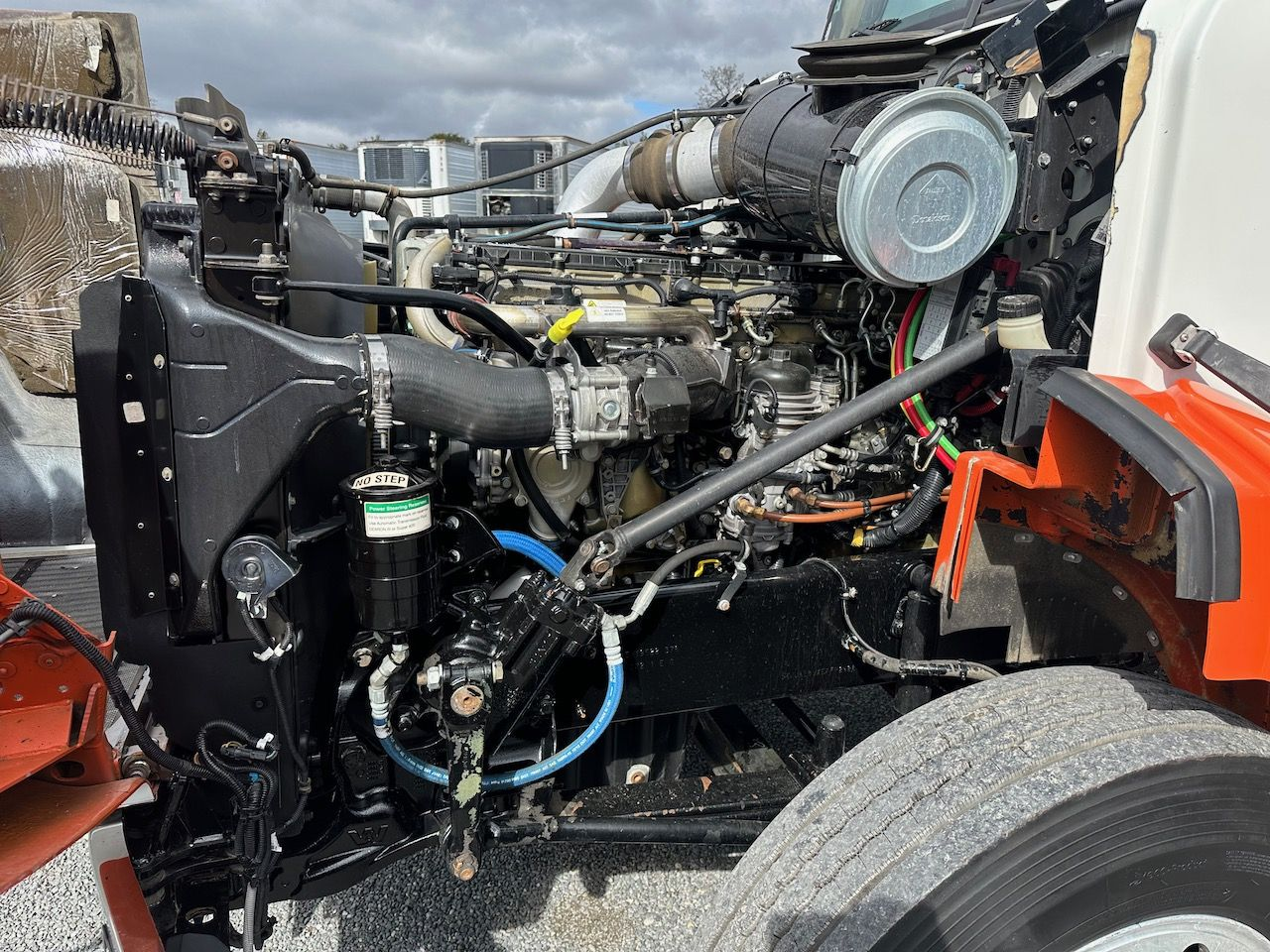 Tip #4 Ask what repairs have been made to the truck?
Dealerships should be able to tell you what they have done to the truck
The transparency of being able to see the inspection sheet as well as being able to learn what has been done to the truck will help you determine the used truck's value, as well as increase your odds of finding a reliable vehicle.
Buying a new truck is easy, buying a used truck takes patience, research, and discipline.
Ask your salesperson what has been done to the truck. To help you stay within budget, it is helpful to know what components have been repaired or replaced.
Tip #5 The best way to buy a semi truck – Consider the following
-Know what you are looking for. A half a million mile or high mile used truck with a clean history can be a better value for certain applications. Buying a used truck doesn't always mean a low-mileage truck is the best choice.
-3rd Party Inspections – This is your hard-earned money, a dealer can only see so much, having a 3rd party shop inspection done by a mechanic is excellent for peace of mind.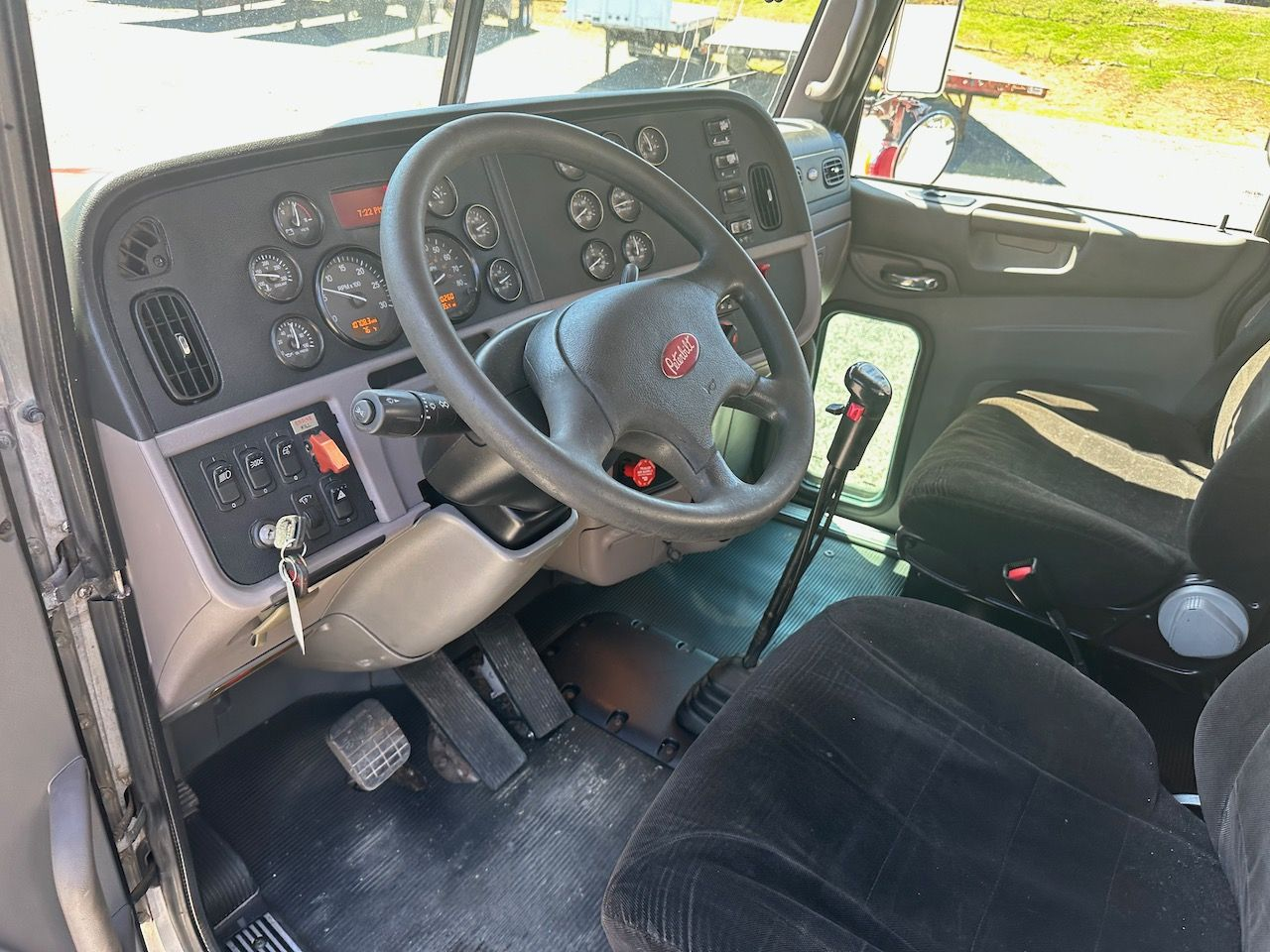 -Take a test drive. Sitting in the cab and taking a test drive can often tell you things that an inspection sheet can't cover.
-Gain more information on the history of the truck. We recommend using a service like RigDig (carfax for used semis) to gain more information. RigDig can often tell you whether this was original owner, owner operator, or whether the company that owned the truck was a large fleet with several drivers.
-Consider purchasing a warranty. Buyer beware, used trucks break, and if they do, you will own both halves. While a factory warranty or extended factory warranty may not be available, there are plenty of options for warranties. Warranties can be a lifesaver. Consider one. But beware of what is covered and what is not. There are limits of liability caps on each component.
-Line up your financing source sooner than later. If you don't have a finance company, ask a salesperson, they often have multiple sources.
The Best way to buy a reliable truck From A dealer
When shopping for used trucks everyone has their preferences. Many Owner operators refuse to buy from dealerships, others will only buy used from a dealer. Whatever alternative you choose to acquire your next truck, there are many principles that are the same.
Tips are great, but the better option: Spend hours doing your research, know what you want in a used truck, and remember not all dealerships are created equal.
Before you blindly make an offer on a used truck you think is a good deal, test drive it, compare it with others, and have reasons why you feel your offer is reasonable. A good deal is one that works for both parties.
Is buying a used semi truck a good investment?
We think so. At Charter Trucks we pride ourselves on being transparent, honest, and selling a quality product. We call that, The Charter Difference. To learn more about Charter Trucks visit us at: Chartertrucks.com.